Shibuya Mark City
Highway Bus Terminal
Roughly 20 different bus routes throughout Japan, including Lake Kawaguchi and Kusatsu Onsen, depart from and arrive at the Shibuya Mark City Highway Bus Terminal. The comfortable waiting room is equipped with many amenities, including a foreign currency exchange machine, WiFi, USB charging station, lockers, and changing rooms.
Getting to the Highway Bus Terminal
1. With your back to Shibuya's "scramble crossing", head towards Shibuya Mark City.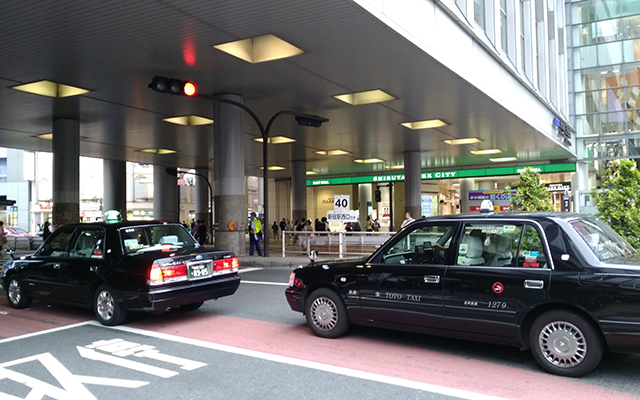 2. Walk up the street to the left of Shibuya Mark City, alongside the East Mall.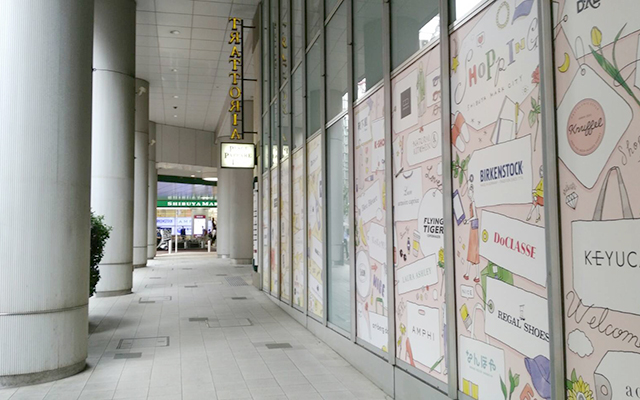 3. Keep walking until you see the West Mall of Shibuya Mark City.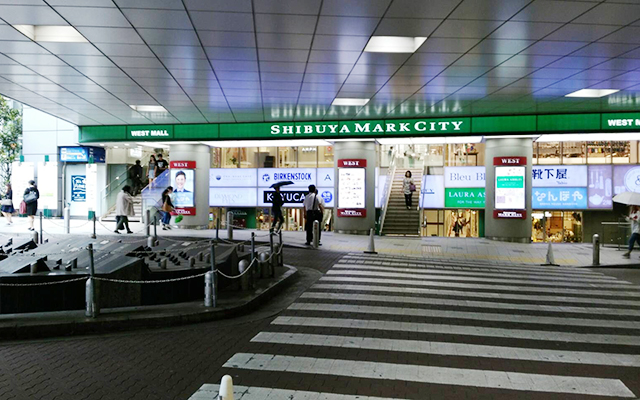 4. An elevator is situated in the near corner of the West Mall building. Take the elevator up to the 5th floor.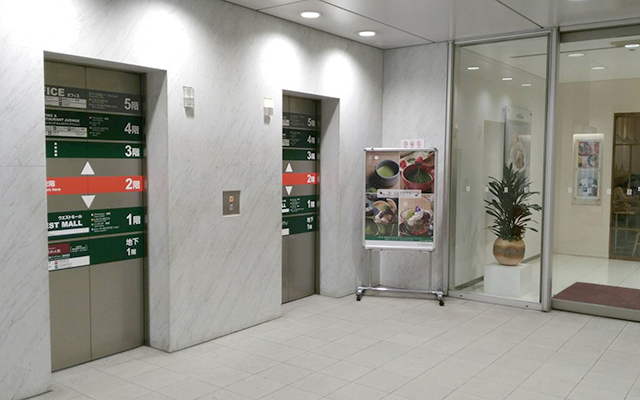 5. You will find the bus terminal in front. Please wait for your bus in the waiting room.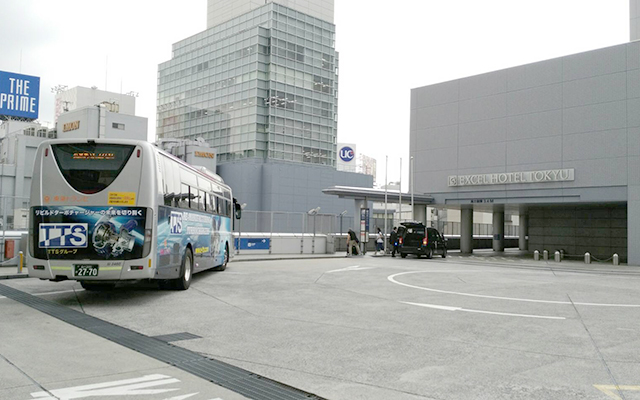 If you become lost, please ask for help by showing a passerby this screen (Click here.)
Waiting room amenities
Lockers, Changing room, USB Charging station, Wifi, Foreign currency exchange machine, and etc.
Ticket Window
[Business hour] 6:30a.m. to 8:30p.m.
[Waiting room available hours 5:30a.m. to 12:00a.m.
Tickets for highway buses heading to the following destinations and airport shuttles(Shibuya ⇔Haneda Airport) are sold at the ticket window.
Destinations: Karuizawa / Kusatsu Onsen, Fujieda / Sagara, Lake Kawaguchi, Imabari / Niihama / Saijo, Numazu, Shizuoka, Hamamatsu
Credit cards are accepted for designated routes and types of bus tickets.
(Accepted brands: VISA, Mastercard, JCB, AMEX, DinersClub, Discover, China Union Pay, Tokyu Card, TS CUBIC)
* Tickets for airport shuttle (Shibuya ⇔ Narita) are sold at the front desk in Shibuya Excel Hotel Tokyu, loated on the other side of the bus terminal.
Shops & Café
Shibuya Mark City has a wide variety of shops and restaurants. There are restaurants on the 4th floor, including a convenience store and drugstore. You might find it convenient to pick up a few items before heading to the highway bus terminal.
Returning to Shibuya Station from the bus terminal
Rather than using the elevator towards the back of the bus stop, you can ride the escalators in front of the bus stop down to the 4th floor of Shibuya Mark City. You can then either continue down the escalators or take the elevator to the first floor and out towards the station.
See here for a list of highway bus destinations leaving from Shibuya.
Destinations